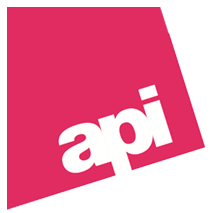 Api Spa boasts consolidated expertise in the Marine sector, including the Cruise Ship, Super Yacht, Military Vessel and Offshore Platform segments, as well as the passenger ship branch in general.
Over fifty years of experience, with a proud past and prospects for the future that sees the company engaged in several important and highly-qualified projects, having been chosen by shipowners and ship builders due to the prestige and functionality that have always distinguished Api Spa's craftsmanship.
The various resin flooring possibilities offered by Api Spa are used for both interiors and exteriors, combining extraordinary aesthetics with optimal technical characteristics, including anti-corrosion and levelling properties, lightweight materials and the possibility of applying any type of finish.
Thanks to its ductility and flexibility of the material itself, the resin can be easily applied to Yachts, Military Vessels, Offshore Platforms, Ferries, Cruise Ships and passenger vessels of all types.